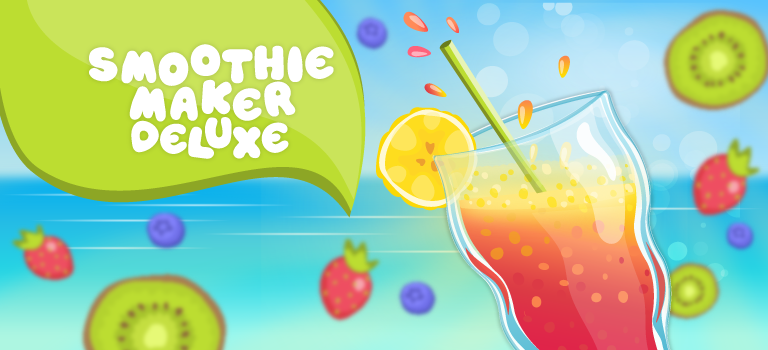 Smoothie Maker Deluxe
Have fun making healthy, delicious and colorful smoothies!
Be creative and have FUN making healthy, delicious and colorful smoothies! Decorate them, serve them to your friends and play mini games.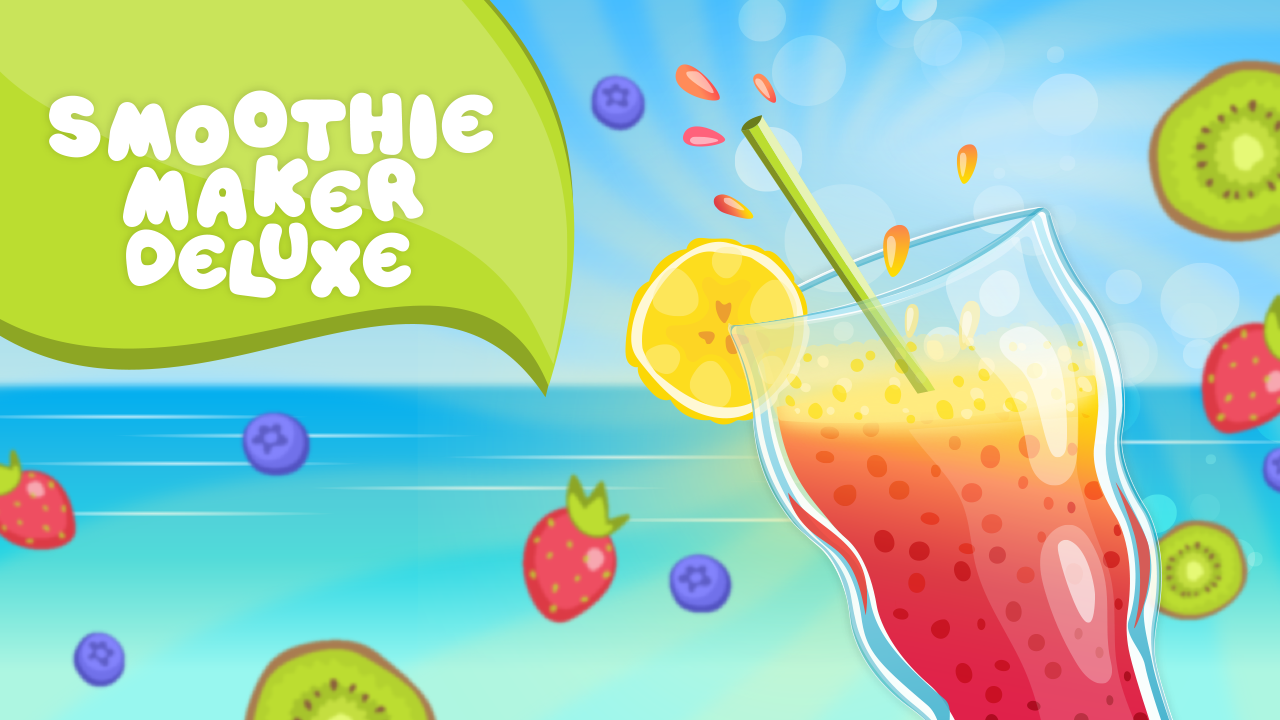 With Smoothie Maker Deluxe cooking game you can create any type of smoothie you like. You can choose from a huge variety of ingredients such as fruits, vegetables, nuts, wheat, milk, yoghurt, cookies, chocolate candies and even ice cream. Just put in the blender whatever you want, press the start button and your very own special smoothie will soon be ready for serving.
All you have to do after blending is pour the smoothie in a desired cup and decorate it with cream, straw, umbrella, or any other decorative item you like. At the very end, you can also add some candies and toys to play with while drinking your healthy vitamin-filled meal.
After preparing a perfect smoothie, you can face a challenge of toy tapping mini game, or play a slide puzzle minigame.
This cooking game is appropriate for adults, kids, toddlers and everyone who likes making, serving and drinking smoothies.
Features:
beautiful high quality HD graphics
intuitive, easy to use interface
infinite gameplay with unlimited combinations
huge selection of ingredients such as fruits, vegetables, nuts, wheat, various liquids, sweets and even toys to play with
various selection of smoothie cups, napkins, umbrellas, straws and other decorative items
slide puzzle mini game
tap the toy mini game
This game is free to play but certain in-game items and features, also some of those mentioned in game description, may require payment via in-app purchases which cost real money. Please check your device settings for more detailed options regarding in-app purchases. The game contains advertising for Bubadu's products or some third parties which will redirect users to our or third-party site or app.
Read more