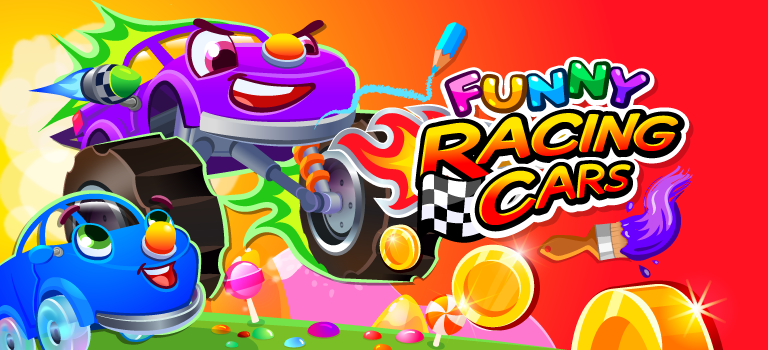 Funny Racing Cars
Pimp your car and take it for a ride!
Welcome to the candy world of speed where your super vehicle rules the tracks! Warm up the tires and get ready for hot wheels adventure!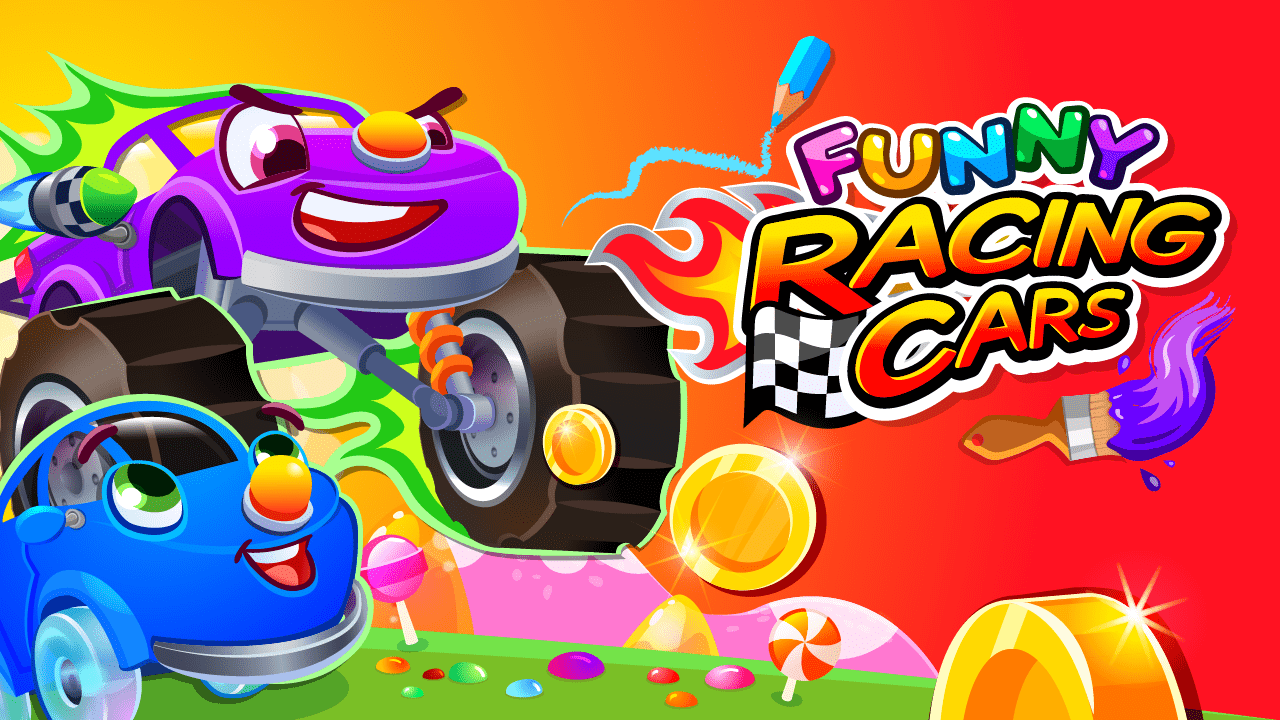 Pick out a car, pickup truck, tractor, or a monster truck and pimp it in the factory. Unleash your creativity and paint, decorate, customize and tune up your vehicle. Add patterns, decorations, stickers, funky tires, a turbo engine and a tank to build a colorful street beast.
Sweet candy tracks are made only for the best racers in the world. Jump in the driver's seat, step on the gas and show off your driving skills. You can race on different islands and tracks performing jumps and stunts. Cross the finish line and collect as many coins as you can in 120 levels to upgrade your car. Hurry up, and don't run out of fuel.
It's time for a race show! Enjoy playing the best racing game.
Features:
physics-based racing game
simple controls (gas, brake, jump)
4 animated vehicles
many design options in the car factory
120 challenging levels
10 candy islands with attractive tracks
This game is free to play but certain in-game items and features, also some of those mentioned in game description, may require payment via in-app purchases which cost real money. Please check your device settings for more detailed options regarding in-app purchases. The game contains advertising for Bubadu's products or some third parties which will redirect users to our or third-party site or app.
Read more