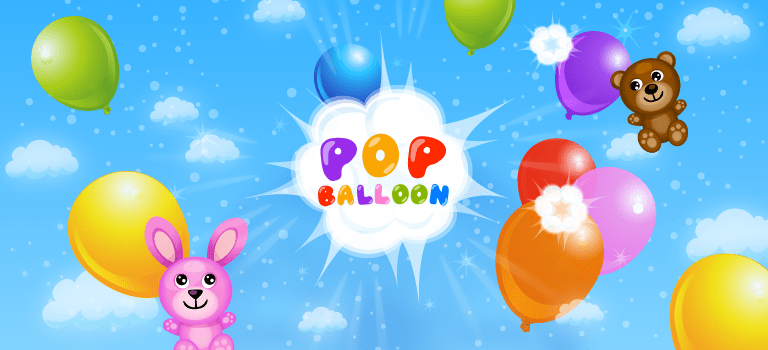 Pop Balloon Kids
Everyone likes balloons but popping them is even more FUN.
Pop Balloon Kids is a simple yet addictive and challenging balloon popping game that offers you a lot of excitement.
Your goal is simple: pop as many balloons as you can in 60 seconds and try to score as many points as possible in the process.

There are numerous colorful balloons to pop in this game and, in addition, there are plenty of hidden toys to improve your score and a lot of different "power-up" balloons to make the game even more challenging.
Many balloons contain a toy that gives you extra points if you tap on it while the "power-up" balloons either help you pop up all other balloons in the radius or they make your work even harder by spawning more new balloons.

Pop Balloon Kids is a simple and attractive game suitable for all ages and fun to play in any case - whether you want to just take it easy and relax, or play it seriously and test your tapping skills.
Features:
easy to play
beautiful HD graphics
colorful balloons
plenty of toys
lots of stunning effects
special "power-up" balloons
This game is free to play but certain in-game items and features, also some of those mentioned in game description, may require payment via in-app purchases which cost real money. Please check your device settings for more detailed options regarding in-app purchases. The game contains advertising for Bubadu's products or some third parties which will redirect users to our or third-party site or app.
Read more