My Ice Cream World
The whole world loves ice cream.
Start this frozen and sweet adventure in Europe and continue travelling by truck to North America, South America, Africa, Asia, Australia and Antarctica. Prepare the most delicious ice cream towers as fast as possible within the time limit. Multi scoop ice cream can be composed of many different flavors, toppings, cones and cups. When you earn coins by serving your customers these refreshing treats, you will be able to expand your ice cream business.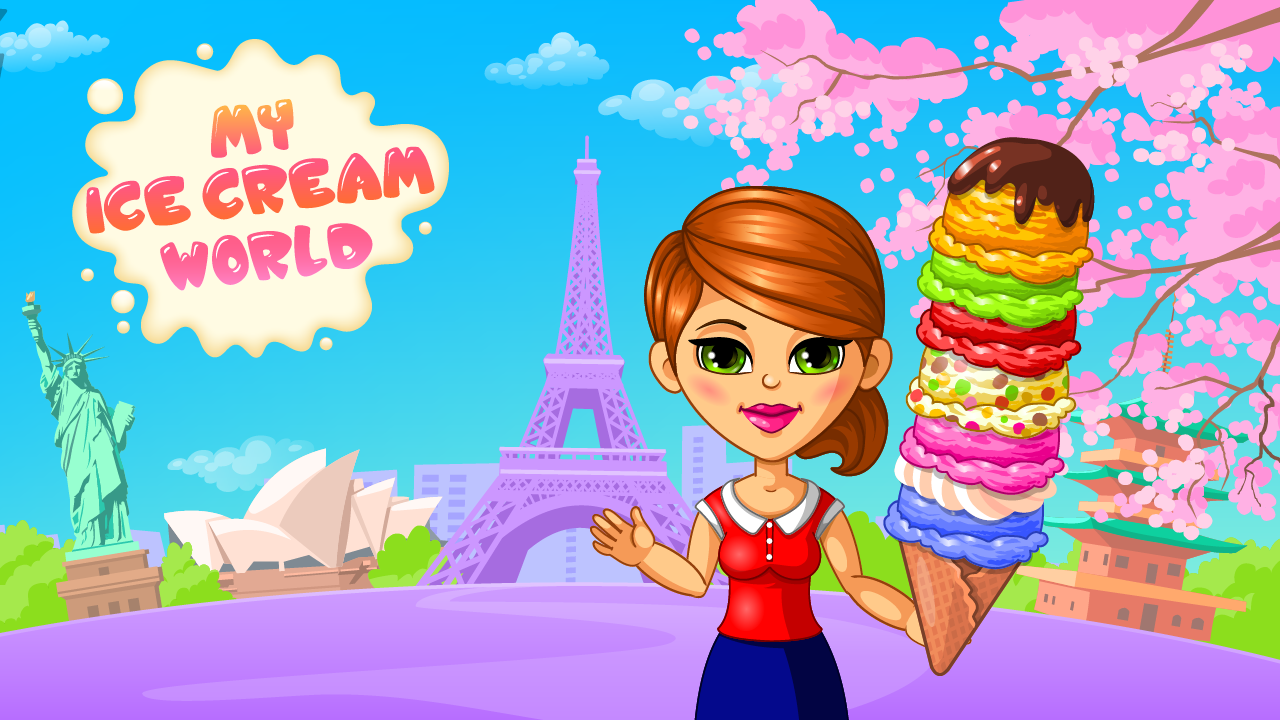 It's summertime, it's hot and customers need your ice cream right away!
Features:
fun and easy to play
over 100 levels
earning coins to unlock new stages
10 ice cream flavors (strawberry, mango, apple...)
4 toppings (whipped cream, chocolate, caramel, crumbs)
2 cones (dark, light) and 2 cups (white, rainbow)
This game is free to play but certain in-game items and features, also some of those mentioned in game description, may require payment via in-app purchases which cost real money. Please check your device settings for more detailed options regarding in-app purchases.
The game contains advertising for Bubadu's products or some third parties which will redirect users to our or third-party site or app.
Read more