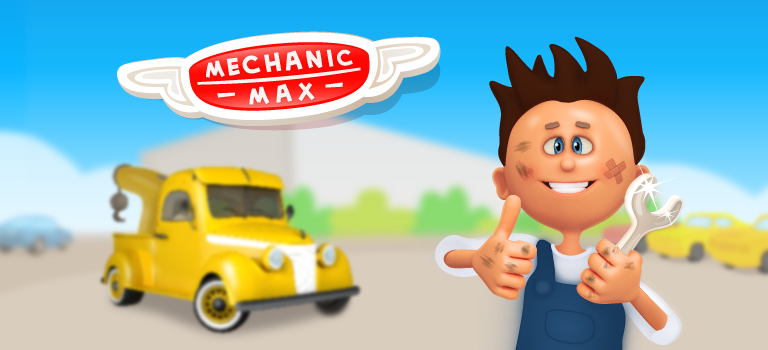 Mechanic Max
Tune-up your old crashed car with mechanic Max's help.
Visit the best car service in town - mechanic Max is waiting for you in his new repair shop!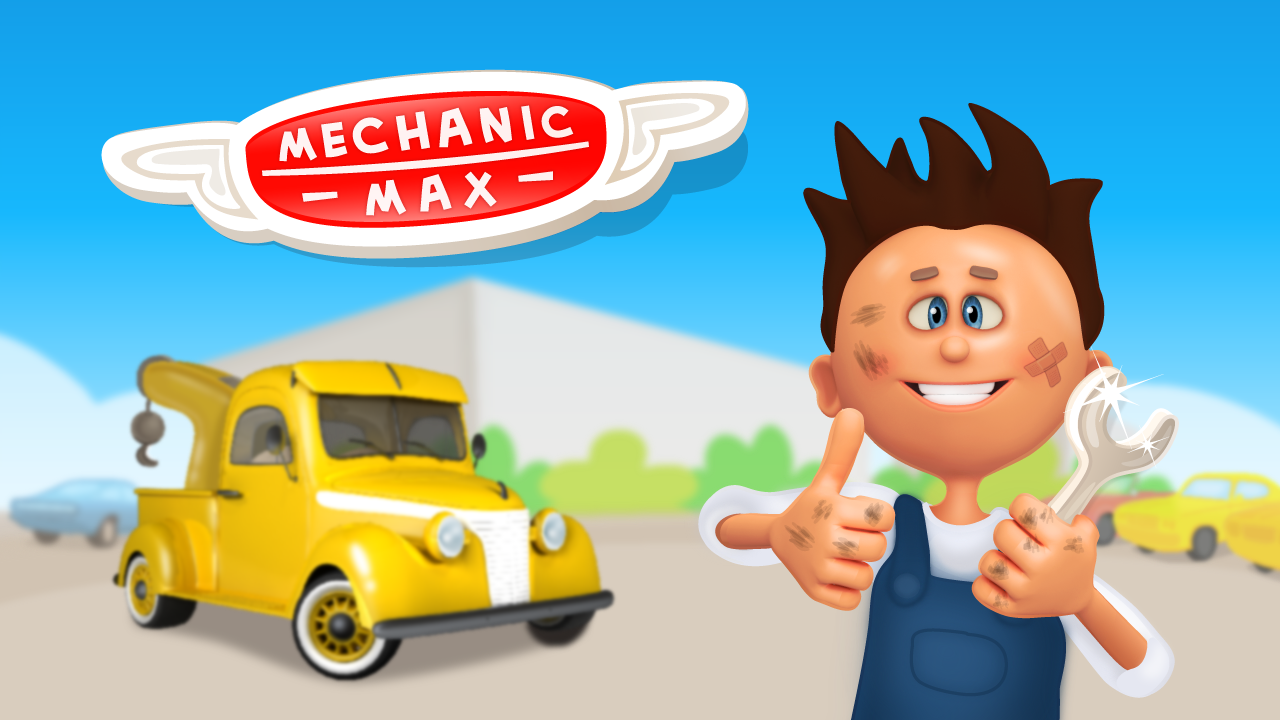 He will help you with repair and car makeover. Your crashed and dirty car will be spick and span again. With plentiful supply, you can change your car into a racing car, taxi, fire engine, ambulance, vintage car, speedy car, family car and worker's pickup truck.
Park the car in the garage and roll up your shirtsleeves. There's a lot of work to do.
CAR WASH: You have to clean your dirty car with soap and sponge first. Then you rinse it with a car washer and dry it with a cloth in the end.
WORKSHOP: Weld sheet metal and fix all scratches, lacerations and dents. Your car has a problem with flat tires, too. Pump them full of air and then also fill up the empty tank with gas like you do at the gas station. Lift the hood and add some motor oil so that the engine will run smoothly while driving. Like a real master, use pneumatic/air bolt removal tool, welder, air compressor and hammer.
TUNE-UP, BODY SHOP: Give your car a tune-up. Change the wheels, with tires and rims. You can choose tires with usual, old-fashioned or low tread grooves as well as snow or summer pneumatic tires. To get funky hotrod, you can add shiny bumpers, headlights with colorful light bulbs, neon lights under the car, police lights and sirens.
PAINT SHOP: Spray or paint different parts of the car. You can use tinted windshields for your car to look even more stylish. In addition, you can add stickers like fire, stripes, numbers, chessboard, bubadu police, or ambulance. For the final touch, polish your car to get a shiny look.
With Max's help, you will pimp your car and drive a safe and good-looking vehicle again.
Features:
fun game for everyone who loves cars
4 workshops with different tools
a lot of cars, stickers and colors to combine
have fun painting the car with color sprays
superb high quality HD graphics
special sound effects
simple controls and easy gameplay
This game is free to play but certain in-game items and features, also some of those mentioned in game description, may require payment via in-app purchases which cost real money. Please check your device settings for more detailed options regarding in-app purchases. The game contains advertising for Bubadu's products or some third parties which will redirect users to our or third-party site or app.
Read more