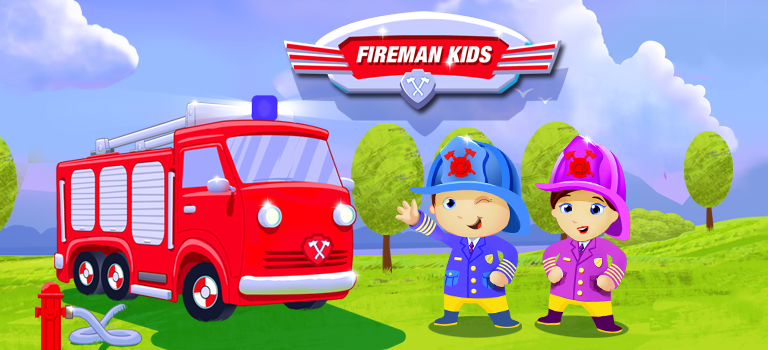 Fireman Game
Live the dangerous life of a fireman.
Become a fireman and find out what brave firemen have to do on the job every day.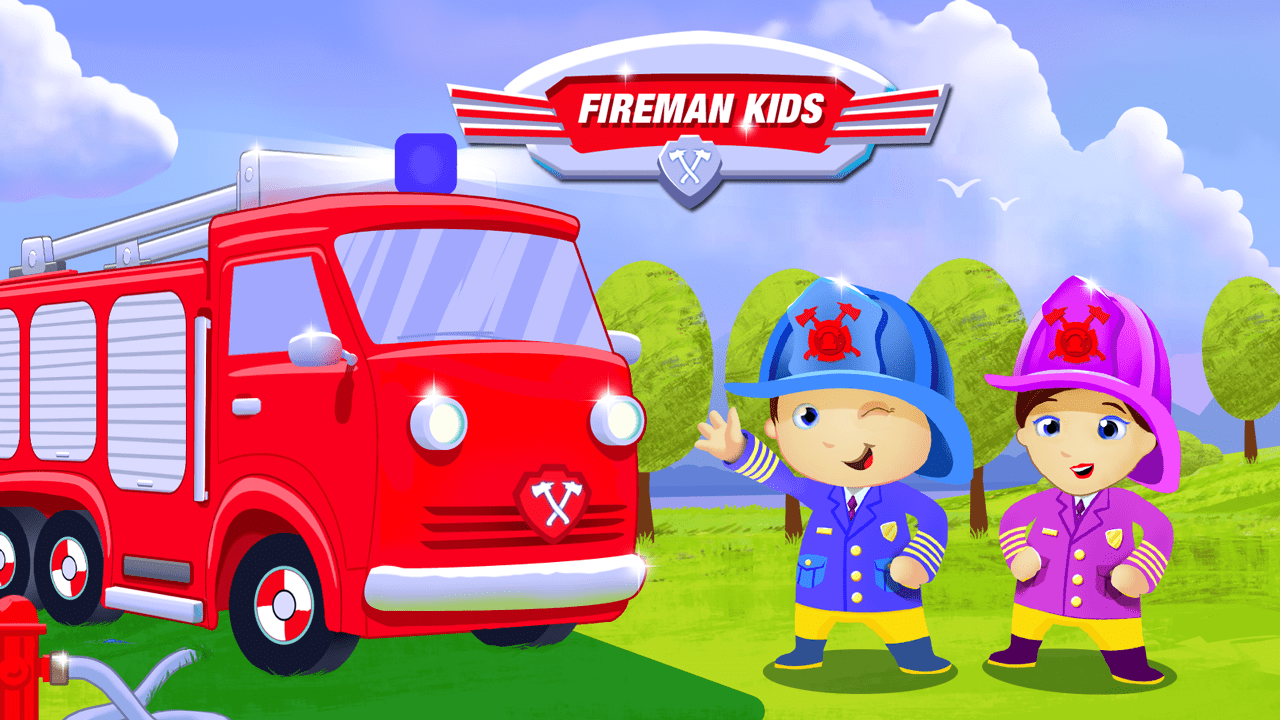 Save people from floods, fire, earthquakes and handle other dangerous situations. You will get to drive fire trucks and a boat, slide down poles and assign tasks to other brave firemen. Complete dangerous missions to unlock new helmets and uniforms.
Want to know what real firemen do? Are you ready to learn how to handle difficult situations? Pick up your new uniform and live the life of a fireman!
OFFICE: As a fireman you have to be quick, well organized and always ready. Learn which gear to use for different situations. Become a dispatcher to assign tasks and gear. Use a pole to get to the garage quickly. Get your gear into the truck and hurry to the missions!
MISSIONS:

Burning house: Catch people into the safety net and then take out the fire with a fire hose.
Flood: Bring people to safety in a boat.
Cats in the trees: Use a ladder to rescue cats from trees.
Living room: Get scared kids to safety after the earthquake.
Kitchen: The gas is leaking! Prevent a disaster!

LEARNING: Learn about the gear firemen use on the job. Train how to handle different dangerous situations. Learn about the dangers of electricity, gas and oil during a fire in the house and how to put out different kinds of fire.
Features:
beautiful high quality HD graphics
intuitive, easy to use user interface
infinite gameplay with numerous combinations
choose between different uniforms
handle multiple dangerous situations (fire, flood, earthquake and more)
learn useful facts about fire, electricity and water
experience how firemen handle real-life incidents
be the dispatcher in the office, slide down poles and get the fire truck ready
This game is free to play but certain in-game items and features, also some of those mentioned in game description, may require payment via in-app purchases which cost real money. Please check your device settings for more detailed options regarding in-app purchases. The game contains advertising for Bubadu's products or some third parties which will redirect users to our or third-party site or app.
Read more