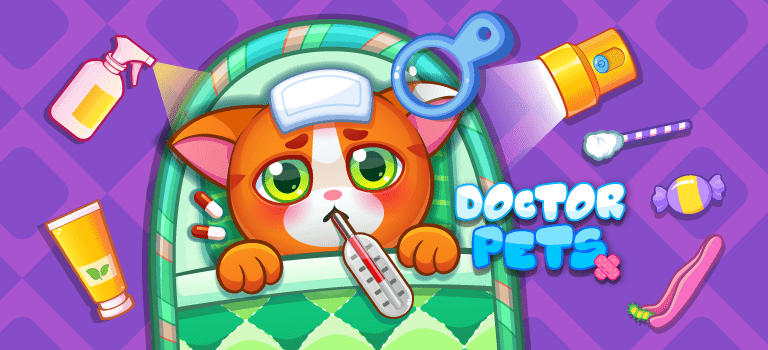 Doctor Pets
Enjoy the experience of being a pet doctor!
Doctor Pets brings you a great chance to make animals healthy and happy again.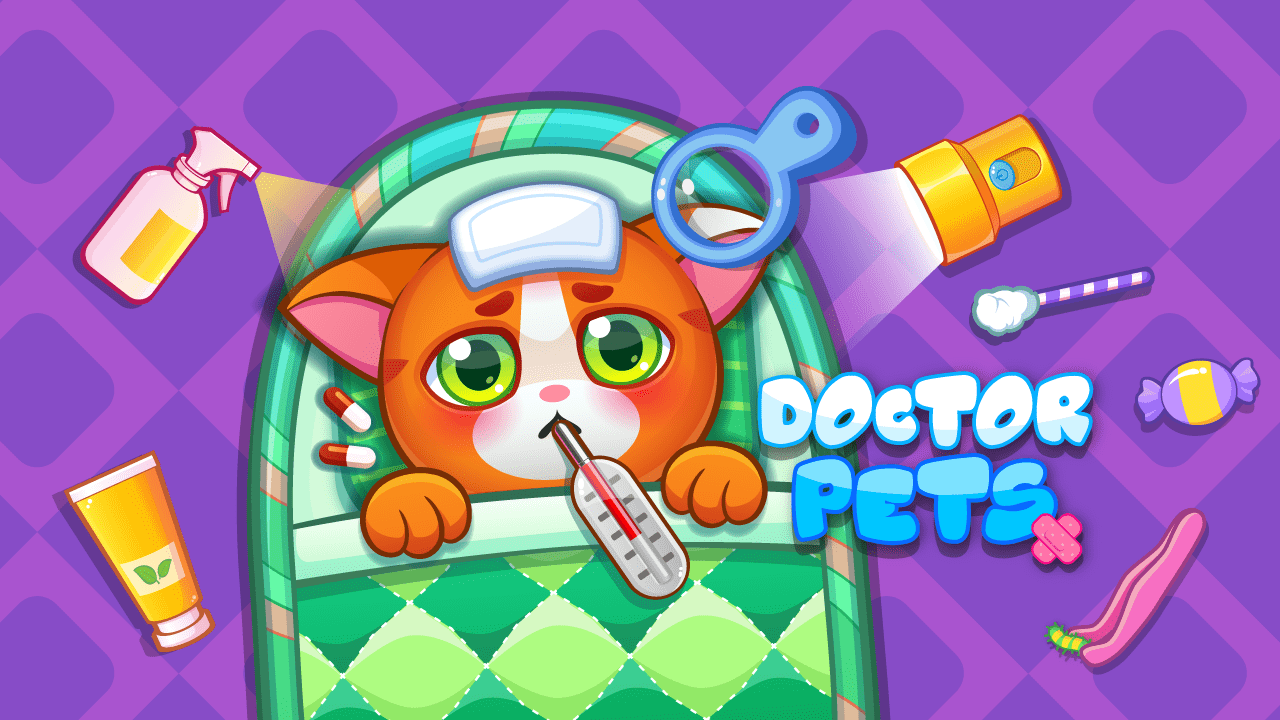 The nature is home for a playful motley crew of animals. Dogs, cats, rabbits and monkeys are looking for your help in a forest pet hospital. These pets are in pain, sick and tear-stained. They need doctor's help and they need it right now!
Some of your pets have fever, wounds, ear infection, sore throat or stomach ache, while the rest have been trapped by snakes or hurt in the fall. You can use your medical knowledge and a lot of instruments to cure different diseases and injuries. Make your hairy friends recover so that they will be able to enjoy running and playing again.
At first, make a diagnosis:
Fever: Take pet's temperature and cure the fever with an ice pack, drops and syrup.
Ear infection: Eliminate viruses in a minigame and plug up pet's ear with a cotton wool.
Sore throat: Tap with your finger all germs inside animal's mouth and spray the sore throat.
Trapped by snakes: Free the animal with the help of tongs and make a homemade medicine.
Injuries: Sew up the wound correctly and choose a funky plaster.
Hurt in the fall: Pull out all foreign objects, spray the ticks and add some balm on the rashes.
Stomach ache: Catch all candies and choose the right food for a certain animal.
After a successful treatment, you can rejoice with their pet patients and ˝give them five˝!
Features:
HD illustrations
cool sound effects
fun minigames
7 different health treatments
cute patients: cats, dogs, rabbits and monkeys
lots of injuries, diseases, instruments and colorful plasters
This game is free to play but certain in-game items and features, also some of those mentioned in game description, may require payment via in-app purchases which cost real money. Please check your device settings for more detailed options regarding in-app purchases. The game contains advertising for Bubadu's products or some third parties which will redirect users to our or third-party site or app.
Read more