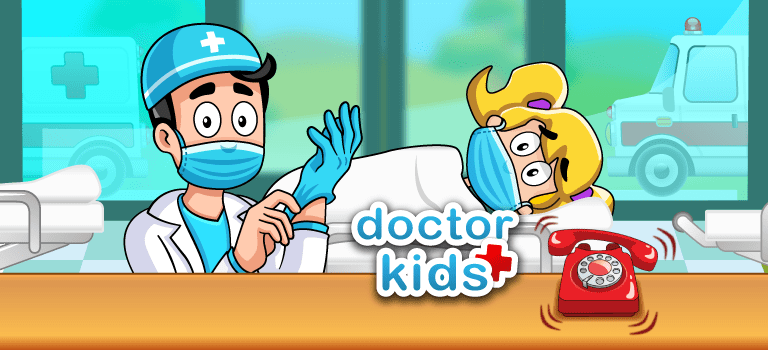 Doctor Kids
Be a doctor and treat kids in a children's hospital.
With the help of this game you can be a doctor and treat kids in a children's hospital. You can make them healthy again and put a smile back on their faces. Kids are counting on you!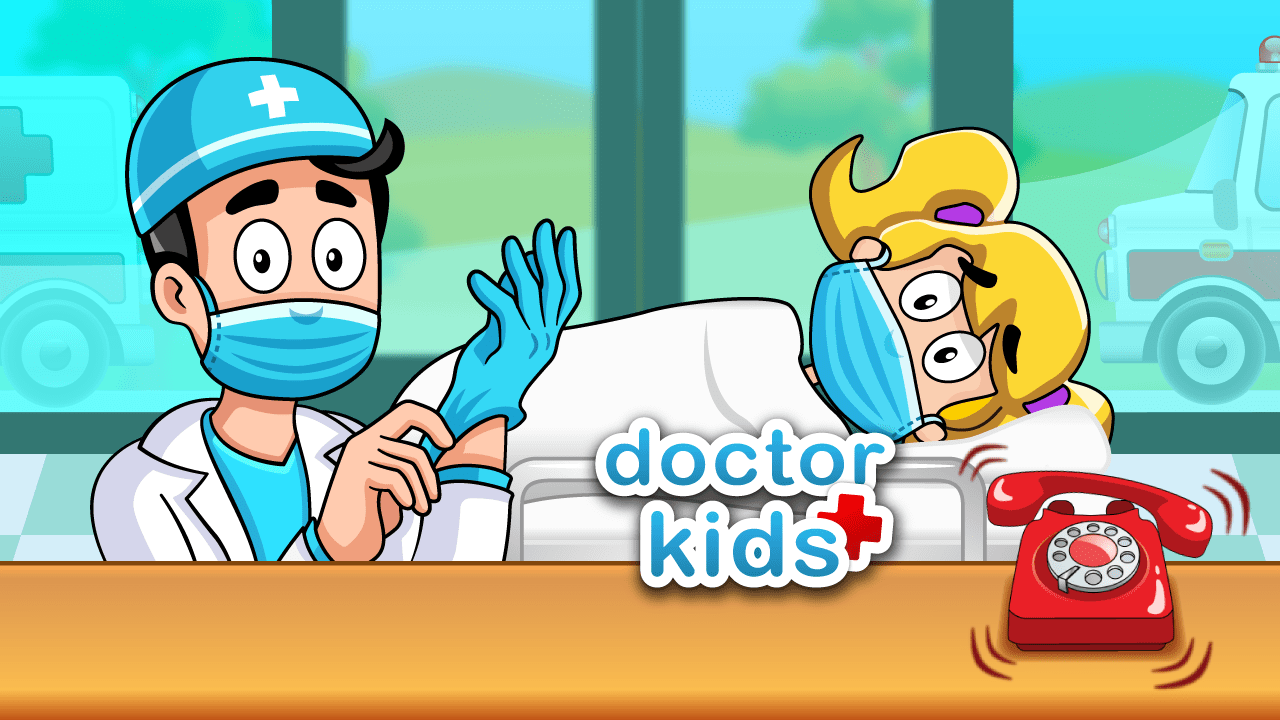 Children are coming to the clinic, injured or suffering from various diseases, and they need your help to get better. Once you appoint the little patients to the right doctor's office, you can have fun playing interactive minigames and treat kids in no time.
Game presents various injuries and different kinds of doctors and treatments, with many colorful objects to match patients' characteristics. Every doctor's office includes a unique minigame to make treatment even more fun. And don't forget about the ambulance car that is always in a hurry.
Within this game, you can do the following:
Appoint your patients to the dentist to brush and fix their broken teeth.
Diagnose patients to heal them from strange diseases.
Make an eye examination test to improve kids' eyesight.
Use a microscope to make some lab tests and eliminate viruses.
Use the X-ray machine to locate fractures and heal broken bones.
Drive an ambulance car and give first aid to patients.
Treat an ear infection and take a hearing test in the Xylophone minigame.
Features:
beautiful high quality HD graphics
intuitive, easy to use user interface
infinite gameplay with numerous combinations
many different patients in various clothes
offers 7 unique doctor's offices (dentist, eye check, skin rashes cure, lab test and X-ray)
includes 7 thematic minigames
tons of colorful plasters, bandages, braces, glasses and syrup flavours
This game is free to play but certain in-game items and features, also some of those mentioned in game description, may require payment via in-app purchases which cost real money. Please check your device settings for more detailed options regarding in-app purchases. The game contains advertising for Bubadu's products or some third parties which will redirect users to our or third-party site or app.
Read more