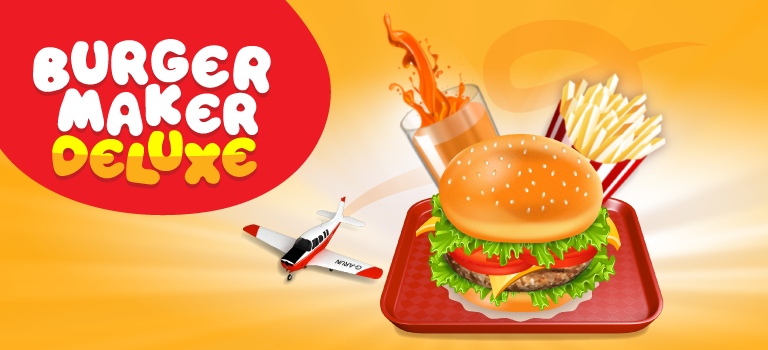 Burger Maker Deluxe
Huge selection of ingredients to make your favorite burger.
Make a tasty burger with crispy fries and refreshing drink. Eat it and then play with toys or take a challenge with a food delivery minigame.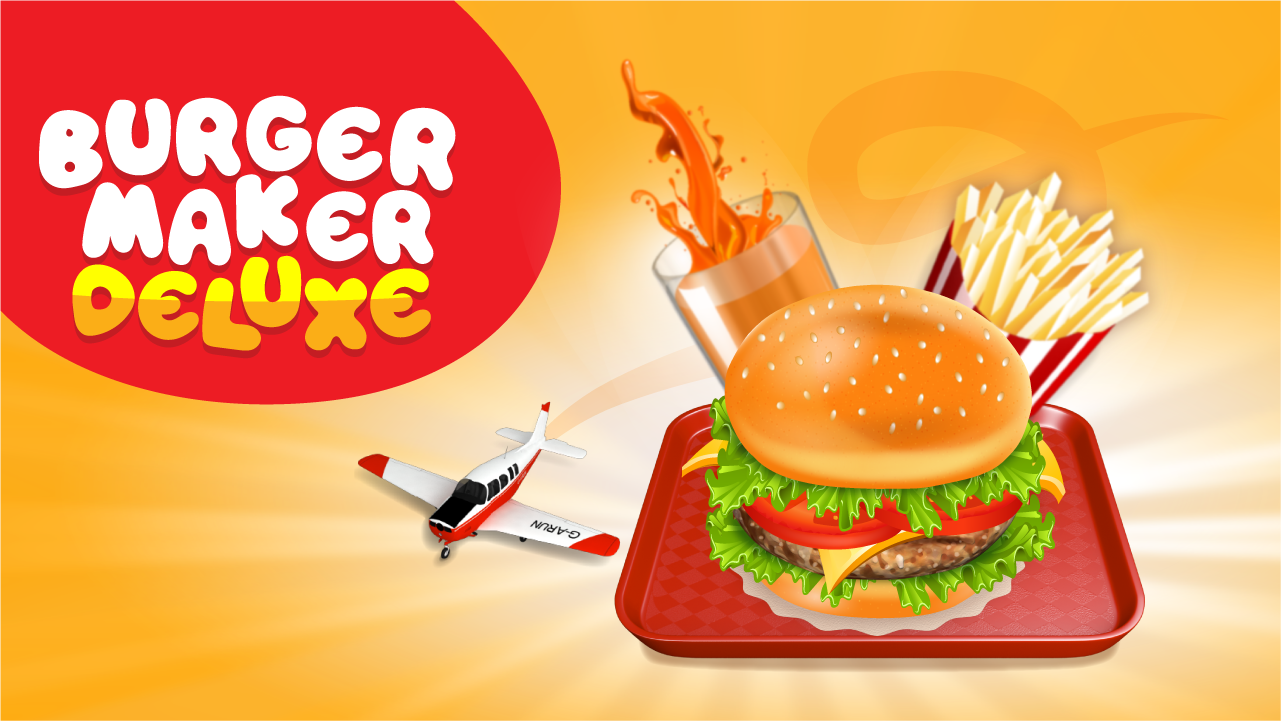 Choose from a huge selection of ingredients and create your favorite burger. Bake it, decorate it and serve it on a colorful tray.
If you want to add crispy fries as a side dish you must first peel and slice the potatoes. After a few moments in the fryer french fries is ready to be served.
Now, the only thing you need to make this meal complete, is a cool, fresh and juicy drink. At the end, you can also add some toys to play with while eating your tasty snack. After cooking a tasty meal, you can also take up the challenge of a food delivery minigame, or play a slide puzzle minigame.
Features:
beautiful high quality HD graphics
intuitive, easy to use interface
infinite gameplay with unlimited combinations
huge selection of ingredients such as meat, vegetables, sauces, and even toys
4 types of drinks with many decorations
slide puzzle minigame
food delivery minigame
This game is free to play but certain in-game items and features, also some of those mentioned in game description, may require payment via in-app purchases which cost real money. Please check your device settings for more detailed options regarding in-app purchases.
The game contains advertising for Bubadu's products or some third parties which will redirect users to our or third-party site or app.
Read more