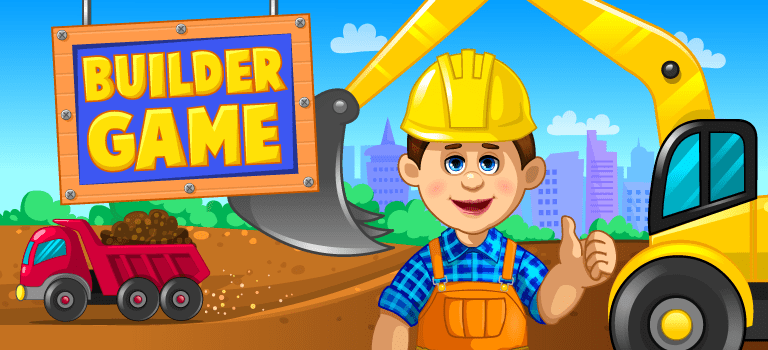 Builder Game
Now's your chance to become a building expert!
It's your turn to run the coolest handyman's workshop. Enjoy this building experience and prove yourself to be an excellent construction worker.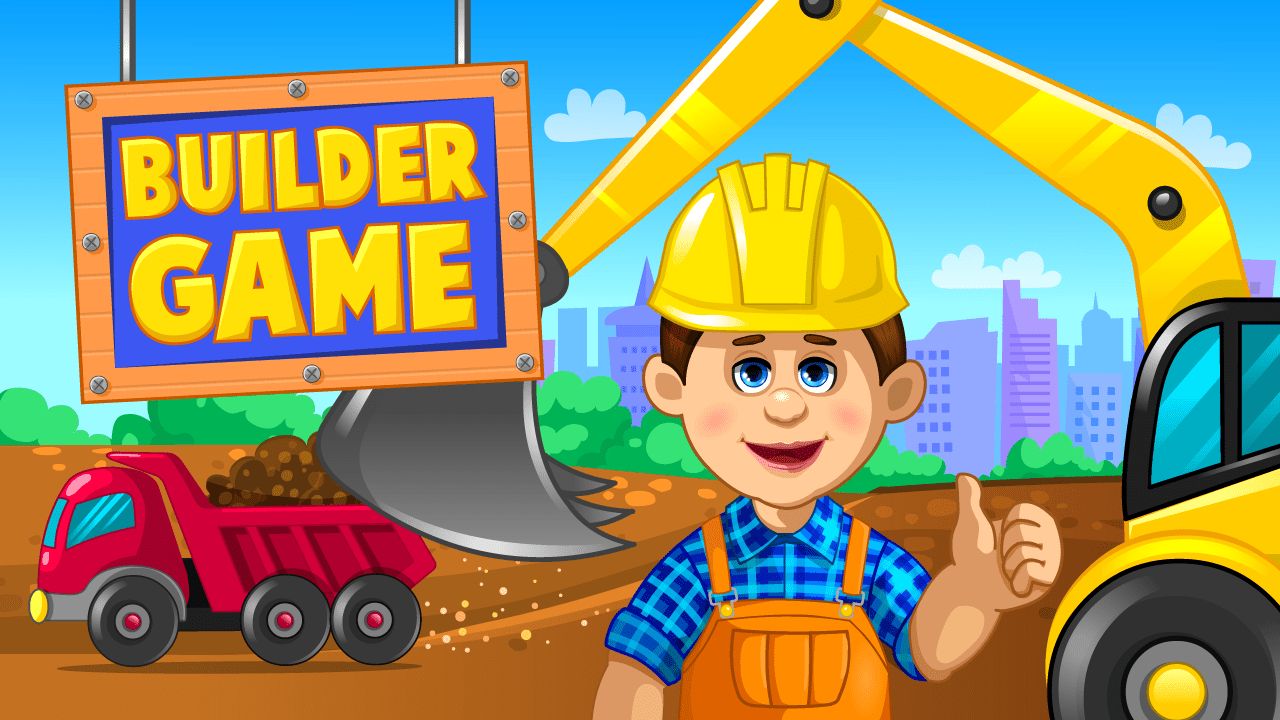 Kids are standing in a queue to get your best products and services. You can do activities like digging the soil, building or demolishing houses and towers, constructing wood products, cutting wood, welding and other fun things. Make what children ordered using different building materials, tools and machines to achieve greatest results. A good name is better than riches!
Woodworking: Cut the wood accurately with different saws. Construct a chair, bench, fence, birdhouse or doghouse with a hammer or screwdrivers. Put the finishing touch to the new wood product by polishing and painting it.
Build the tower: Build the apartment or business tower with a help of crane which can lift heavy loads. If some parts are not appropriate for the kind of tower you are building, put them on the assembly line and pick the right building part.
Build the house: Pick builders tools and avoid toys and candies in the fun Catcher mini-game. Then build a house by adding windows, walls, a door, a balcony, stairs and a roof to make it a dream house.
Demolish the tower: Sometimes an old building needs to be pulled down to make way for a new one. Use a hammer, pneumatic hammer, TNT box and wrecking ball. You will enjoy demolishing buildings in the middle of the city.
Welding: Damages and holes have to be fixed. When you finish brushing the iron construction or leaky pipes in a customer's house, don't forget to use a welding mask before welding!
Warehouse: You are getting so many orders! Pick up the phone! Customers want to order building material. Follow the shopping list, use a fork-lift and load a truck with boxes.
Timber cutting: To get wood for your constructions, first chop timber with a chainsaw or a hatchet in the Timberman mini-game. Then move all the logs with a crane and cut them with the circular saw.
Construction site: Be the head of the building site and roll up your sleeves. To fill the holes with soil, dig up the material with a digger, take a truck to transport it and use a road roller to flatten it.
Complete all fun challenges and be the boss builder in your town!
Features:
easy-to-use game with a friendly interface for kids
many mini-games and creative possibilities
over 50 different tools and building materials
play and learn how things are made
beautiful graphics and special sound effects
earn coins to use entertaining tools
This game is free to play but certain in-game items and features, also some of those mentioned in game description, may require payment via in-app purchases which cost real money. Please check your device settings for more detailed options regarding in-app purchases. The game contains advertising for Bubadu's products or some third parties which will redirect users to our or third-party site or app.
Read more